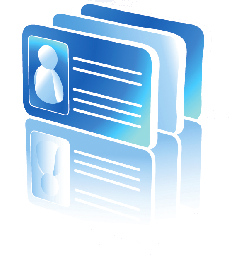 Self-service Active Directory User and Group Management that simply WORKS!
Its time to rethink who manages your Active Directory data and empower your users and business owners to securely and efficiently manage this data for you. In about 20-minutes, you can get your users searching an online corporate directory, updating data, managing group memberships and managing passwords all based on their group memberships.  Self-service Active Directory user and group management creates return on investment by empowering users to manage changes themselves safely and efficiently.
Request Trial Request a Quote
Intuitive self-service update solution for end-users
Manage access control lists to target views and updates
Manage distribution groups and shares with ease
Delegate password management to help-desk, manager, admin, ect.
Change password or perform administrative password reset
Same code-base as PeopleSearch with all the same search capabilities
Localize your views and updates by region, country, language, etc.
Supports multi-forested environments and resource forests
Create LDAP queries to pull hard to get active directory data
Query and delete stale, unwanted or unused active directory objects
Optional notifications when any change is made to your Active Directory instance via PeopleUpdate
Create new users in Active Directory with the PeopleProvision solution
View and update account images either using the file system or the thumbnailPhoto and/or jpegPhoto active directory attributes
View our promise to our customers
PeopleUpdate Architecture Diagram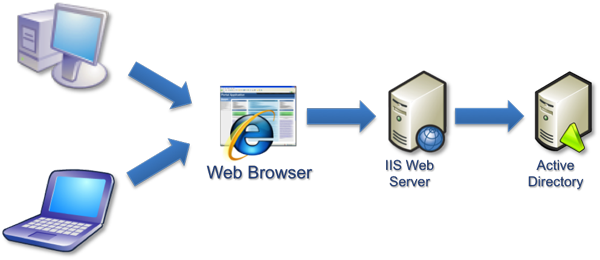 PeopleUpdate System Requirements
PeopleUpdate, Web Active Directory's solution for Active Directory search, self service and delegated updates, is an ASP.NET web application that runs on the Windows IIS web server. PeopleUpdate includes the following system requirements.
Requirement
Description
Windows Server 2008, 2008 R2, 2012, 2012 R2
Web, Standard, Enterprise or Datacenter Edition

Windows Server 2016

Hosts PeopleUpdate application. Please ensure the server is not a domain controller
and is a member server in a domain you are managing.Important Note: The server must be in
the Web Server role and IIS authentication must be included.
IIS 7 or later
Hosts web applications
Microsoft .NET Framework version 4.5.1
.NET framework for web applications. You must install at least Service Pack 1 of the .NET
Framework and Web Active Directory recommends that you install Service Pack 2. You
can download thisfrom Microsoft's download site at https://www.microsoft.com/en-us/download/details.aspx?id=40779.
Windows service account with permissions to update data in Active Directory
Used by PeopleUpdate to update data in Active Directory