Hodges University Achieved Success Implementing Web Active Directory's PeoplePassword
Hodges University's success story is one that many Universities have seen using Web Active Directory's password management solution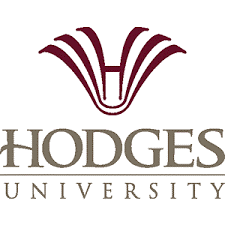 , PeoplePassword.
Matt Gudites, Lead Application Analyst at Hodges University, reassigned his Help Desk resources to more urgent issues.  He did so by deploying Web Active Directory's PeoplePassword.  Gudites said, "We found Web Active Directory very easy to work with, even going so far as to help make a custom solution for a particular process.  They listened to us and included it as part of their current functionality."
After implementing Web Active Directory's PeoplePassword, Hodges University established a more efficient process.  This is because the help desk no longer had to micro-manage users, the solution satisfied Hodges' unique requirements and Hodges didn't need to hire more staff.
Also, this new efficient process translated into a return on investment after years of using Web Active Directory.  Hodges University and other schools have attained a positive ROI using PeoplePassword.
Learn more how you too can achieve an ROI by automating your password management process by using Web Active Directory's PeoplePassword.  Contact an account manager for more information!