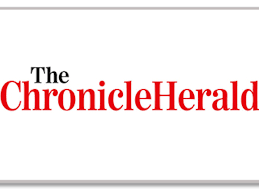 The Halifax Herald Limited
PeopleUpdate provides a great easy to use staff directory for users and support staff.
— Bill Richards, System Administrator
American International School of Guangzhou
Fantastic! Provides seamless portal for self-directed password management. We've had it 3 years and it is great.  Does exactly what it is supposed to do.
–Robert Bauer, Director of Innovation and Technology
Wolters Kluwer
Its super solid. Never have a problem. Once we set this product up we have never had to touch it unless we needed to relocate it. Staff is always pleasant to work with and very helpful.
–Dave Brock, Server Administrator
Movado Group, Inc.
Have used various components of Web Active Directory Platform for 7 years!
–Ken Borthwick, Director of Server Solutions
Jackson Board of Education,  New Jersey
Excellent software products. Better customer service. Easy to use manage and deploy. The interface was built with the user in mind and the process to accomplish the functionality and outcome you want is very intuitive.
–Lincoln Mahabir, Supervisor of Technology
Lake Havasu City, Arizona
It was a breeze to deploy! This software can be configured to be 'easy' for even the most inexperienced end user and, yet, it is still incredibly powerful. We have users with no clue what 'Active Directory' is that can still effectively update and manage user attributes without problems.
–Melissa Dyer, Sr. Network Administrator
Brown County Schools, Nashville, Indiana
It frees up time but, more importantly, removes interruptions for user account creation. For a school, it's nice because of student entry and withdrawal. Their accounts get created when enrolling and suspended when they withdraw. Support is fantastic and the product works well.
–David Phelps, Director of Technology
Kuka Robotics
Easy to install and set up! Good functionality right out-of-the-box and makes it easy to see all the Active Directory info at once instead of slogging through ADUC one record at a time.
–Den Cote, IT Engineer
Fulton Hogan Limited
Very easy to use, great that we can link into AD and have users update their own information. I've found support to be very good every time I have logged an issue with them.
–Colleen Drummond,  Systems Manager
Peoples Natural Gas
We have been using PeopleUpdate for approximately 7 years. It has worked flawlessly in that time and is very easy to configure.
–Jason Christopher, Senior Lead Systems Analyst
United ISD, Laredo, Texas
We have used Web Active Directory for the past five years. PeoplePassword helps us manage our user's account passwords, freeing time to deal with other network issues. It also helps us to ensure our network is secure. Overall I am very pleased with this product and would recommend it!
–Cesar Tamez, Network Administrator
Oklahoma Department of Environmental Quality
PeopleUpdate is a great solution that allows our agency a user friendly solution to learn who other people in the DEQ agency are and how they are connected via groups/divisions and place a face to a name!
–Randy Bryan
Thresholds, Inc.
We've been using PeopleSearch for about 15 years. Even today, with a full featured HRIS system, it's the go-to for all of our 1,400 users when they need to look up a phone number. The search feature is great – you can filter searches on any AD field. It's fully customizable as to which AD fields are displayed.
–John Walker, CIO
California Department of Real Estate
This is by far the easiest software that I've used. The program is full of options with many different features that make it easy to produce a unique look.
–Jan Mlejnecky, ITS Server Support
Kastle Systems, Inc.
Web Active Directory is a great product. It's used by our support and HR department and allows them to update users AD information, reset and unlock their passwords.
–Sultan Nawaz, Systems Administrator
Canadian ISD, Canadian, Texas
We have had a great experience with Web Active Directory. It automates our user provisioning process flawlessly and has been a 'set it and forget it' product for us. The guys at Web Active Directory took care of us completely from start to finish. Tech support is top-notch. The ROI is very high with this product so we will definitely stick with it.
–David Calabrese, Director of Technology