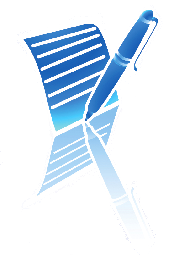 PeopleEnroll:  Password Management Enrollment Import into PeoplePassword
PeopleEnroll, an add-on utility for PeoplePassword, allows you to automatically import enrollment data for your users from other systems in your environment. This capability allows you to have all your users enrolled without having to enroll manually using the PeoplePassword Enrollment Center. Check out the following features and benefits that PeopleEnroll can provide for your organization.
Request Trial
Request a Quote
Import enrollment data for PeoplePassword users from data in other systems
Save end-users time and effort to enroll manually in PeoplePassword
Automate the import process on a regular schedule with whatever frequency you want
Ensure data consistency by controlling the enrollment data imported
PeopleEnroll System Requirements
PeopleEnroll, Web Active Directory's tool for automating imports of enrollment data into PeoplePassword from other systems, is a .NET application that runs from the Windows command line. PeopleEnroll includes the following detailed system requirements.
Requirement
Description
Windows Server 2008 and 2008 R2, 2012, and 2012 R2 Web, Standard, Enterprise or Datacenter Edition

Windows Server 2016

Hosts PeopleEnroll application. Please ensure the server is not a domain controller and is a member server in a domain.Important Note: The server must be in the Web Server role and IIS authentication must be included.
Microsoft .NET Framework version 4.5.1
Runs ASP.NET web applications. You must install at least Service Pack 1 of the .NET
Framework and Web Active Directory recommends that you install Service Pack 2. You
can download thisfrom Microsoft's download site at https://www.microsoft.com/en-us/download/details.aspx?id=40779.
Windows service account with permissions to execute searches in Active Directory (Optional)
Used by PeopleEnroll to run the utility and connect to Active Directory to search for users with expiring passwords