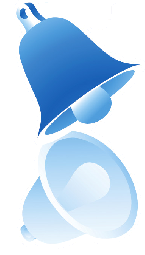 Remind Users of Upcoming Password Expirations
Remote users can be the toughest to manage when it comes to password expirations.  Remind users of upcoming password expirations before they call the help desk. PeopleMinder is also configurable to notify any other group in your Active Directory as well.
Request Trial
Request a Quote
Send unique password reminder notifications to different groups
Configure how often notifications are sent
Configure notifications in rich text or HTML
Decreased help desk calls
More compliant with password policy
Deploy in less than 30 minutes
View our promise to our customers
PeopleMinder System Requirements
PeopleMinder, Web Active Directory's Windows password reminder solution for Windows, is a .NET application that runs from the Windows command line. PeopleMinder includes the following detailed system requirements.
Requirement
Description
Windows Server 2008 and 2008 R2, Windows Server 2012 and 2012 R2

Windows Server 2016

Web, Standard, Enterprise or Datacenter Edition for Server 2008 or Foundation, Essentials, Standard or Datacenter Edition for Server 2012: Hosts PeopleMinder application.Important Note:  Please ensure the installation server is not a domain controller and is only a member server in the domain.  The server must be in the Web Server role and IIS authentication must be included.
Microsoft .NET Framework version 4.5.1
Runs .NET applications. You must install at least version 4.5.1 of the .NET Framework. You can download the framework from Microsoft's download site at https://www.microsoft.com/en-us/download/details.aspx?id=40779.
Windows service account with permissions to execute searches in Active Directory (Optional)
Used by PeopleMinder to run the utility and connect to Active Directory to search for users with expiring passwords