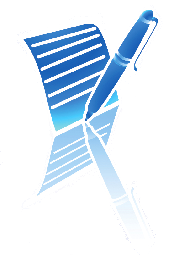 Active Directory, Azure Active Directory/Office365, G Suite Reporting and Auditing
PeopleAudit provides targeted views of Active Directory, Azure Active Directory (Office365), and G Suite information.  Enable users to report on and export hard to find data to multiple formats.  All reports can be duplicated and customized to your liking without scripting or coding.  Graphing and drill-down support for improved analysis.  Schedule reports for email delivery.  Monitoring and auditing solutions for groups and users give you
real-time knowledge if your important users and groups have changed in ways that could compromise your secure environment.
Schedule a Demonstration
Request a Quote
Reporting Across Multiple Platforms
Real-time, configurable reports for Active Directory, Azure Active Directory, and G Suite.  Export results to CSV, Excel, PDF, your clipboard, or to print.  PeopleAudit contains many reports after install where each which can be duplicated and customized.
Customize and configure Reports without Coding or Scripting
Configure report filters, results, graphs, and drill-down all without coding.
Schedule Reports for Delivery
Schedule reports for email delivery to whomever you want with whatever frequency you want.
Role-Based Security for Delegation
Show and give the ability for users to see different reports based on their own group membership.  Also, develop reports based on the currently logged in user.  For example, there are reports on groups or users that the current user manages.
Monitor and Audit Groups and Users
Monitor key groups and users for membership changes so that you know in real-time if something has changed in your directory that could represent a security problem.
Clean Up Inactive Objects
You can also schedule inactive users and groups for "clean-up":  you can define what this entails and the parameters around when this should happen.  For a user, for example, if they haven't logged into the system for 90 days you could automate the process of disabling their account and archiving their group memberships.