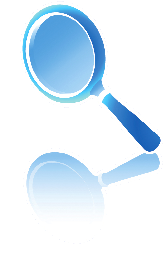 PeopleSearch:  More than an Instant Online Corporate Directory
PeopleSearch provides targeted views of Active Directory information based on a user's group membership and enables you to export and report on hard to find data with a single click.  It's more than just an instant online corporate directory.  You can enable select users to see only the data that you want them to see in only the parts of your Active Directory that you want them to visit.  Allow users to search for users on attributes that you choose.  Full Active Directory image support.  Perfect to quickly publish a corporate directory to your internal intranet.
Request Trial
Request a Quote
Web-based directory that can be set up in less than 30-minutes
Manage access control lists to target views
View photos either from the file system or using Active Directory's thumbnailPhoto and/or jpegPhoto attributes
Navigate entire organizational chart based on manager relationships
Localize your views by region, country, language, ect.
Implement on SharePoint® or any other portal platform
Deploy in simple to complex forest and domain architectures
Supports multi-forested environments and resource forests
Create LDAP queries to pull difficult to obtain Active Directory data
Export any search or LDAP query into Excel® for reporting
View our promise to our customers
PeopleSearch Architecture Diagram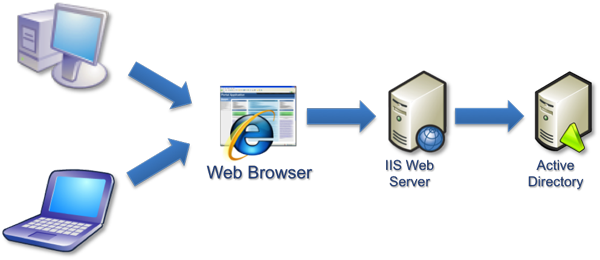 PeopleSearch System Requirements
PeopleUpdate, Web Active Directory's solution for Active Directory search, self service and delegated updates, is an ASP.NET web application that runs on the Windows IIS web server. PeopleUpdate includes the following detailed system requirements.
Requirement
Description
Windows Server 2008 and 2008 R2, Windows Server 2012 and 2012 R2 Web, Standard, Enterprise or Datacenter Edition

Windows Server 2016

Hosts PeopleSearch application. Please ensure the server is not a domain controller
and is a member server in a domain you are managing.Important Note: The server must be in
the Web Server role and IIS authentication must be included.
IIS 7 or later
Hosts web applications
Microsoft .NET Framework version 4.5.1
Web application framework. You must install at least Service Pack 1 of the .NET
Framework and Web Active Directory recommends that you install Service Pack 2. You
can download thisfrom Microsoft's download site at https://www.microsoft.com/en-us/download/details.aspx?id=40779.
Windows service account with permissions to search Active Directory
Used by PeopleSearch to search in Active Directory