Cumberland County Schools Achieved Success with Web Active Directory's PeopleSearch
PeopleSearch is part of the PeoplePlatform suite of solutions.  Cumberland County Schools achieved success with PeopleSearch.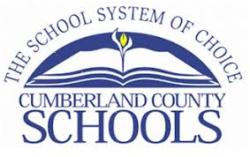 PeopleSearch provides targeted views of Active Directory information based on a user's group membership. It also enables you to export and report on hard to find data with a single click.  It's more than just an instant online corporate directory.  In addition, you can enable select users to see only the data that you want them to see in only the parts of your Active Directory that you want them to visit.  PeopleSearch allows users to search for users on attributes that you choose with full Active Directory image support.  It's perfect to quickly publish a corporate directory to your intranet.
Web Active Directory's PeopleSearch allowed Cumberland County Schools employees to replace a three-stage process to an easy one step process.  This new process gives the needed information with just a few clicks.  PeopleSearch is a web-based solution and delivered end-users information via their web-browser.  IT configured the software.  In doing so, the end users could see only appropriate group membership data according to their own rights.
After implementing Web Active Directory's PeopleSearch solution, each search the employee completed was reduced from several minutes to just a few seconds.  Over the course of a school year, this saves thousands of dollars in employee efficiency.  Also, the process is less frustrating allowing for a more enjoyable work environment.
Cumberland County Schools now has a directory search solution that provides the employees an easy to use, much quicker solution to access the information needed for group memberships.  The solution is easy, customizable, and practical and meets the requirements that other solutions could not provide the school.  Lastly, Web Active Directory's solution allows the school to display only the information IT wants the end user to see in an easy to read format.
Learn more how you too can achieve an ROI by automating your Active Directory user and group management needs by using Web Active Directory's PeopleSearch and the full suite of products in PeoplePlatform.  Contact an account manager for more information!