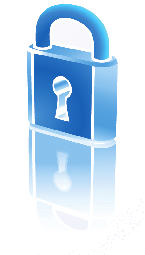 A bottleneck that happens with many help desk technicians is resetting forgotten passwords for users. Too often this becomes a routine action that takes precious time from more important activities and functions of help desk personnel. Magnifying the bottleneck is password reset tickets need to be addressed immediately to prevent employee inefficiency. Ironically, this makes the help desk employee much less efficient. Worse is that reset calls to the help desk are preventable.
A password reset tool is a solution to reducing this bottleneck. Gartner has estimated that 30% of help desk calls are related to password resets. These calls can quickly exhaust 10 to 15 minutes of time for each the help desk and the end user, taking time away from each employee's productivity.
Still, many organizations have not implemented a password management solution, or have had a developer write their own code leaving them vulnerable should that person leave the company.
With that in mind, PeoplePassword, Web Active Directory's password reset solution provides a complete self-service reset solution for end users. Without involving IT or the help desk, end users can reset their own passwords.
Some Benefits from Using PeoplePassword:
Users securely reset passwords from a web browser by:
Delegating password resets, password changes, and account unlocks to end-users
Allowing users to enroll through an intuitive web-based form
Providing configurable multi-factor authentication by user (choose from email verification, phone call, SMS (text message) verification, secure mobile app identification via Authy (https://www.authy.com/app/mobile/), and challenge question verification.  Also, admins control how users have to prove their identity, by what means and in what order)
Supporting Windows XP, Vista, Windows 7, Windows 8, and Windows 10 login screen lockout functionality via a GINA component
Securely exposing to the Internet for remote workforce using SSL
Soon to expire password notification
Users can be difficult to manage when it comes to password expirations. Reminding users of upcoming password expirations before they call the help desk can eliminate unwarranted calls due to expired passwords. In addition, our PeopleMinder solution is also configurable to notify anygroup in your Active Directory.
Reduce help desk costs
Customers experience an immediate ROI once implementing PeoplePassword. Clients save thousands of dollars each month using PeoplePassword by reducing help desk calls. You can also calculate your ROI using our calculator here.
Reducing help desk workload and the costs of the workforce will increase productivity and provide an even greater return on investment.
Tried and True Solution          
Developed over a decade ago Web Active Directory's PeoplePassword solution is installed with small, medium and enterprise organizations across the globe. Each taking advantage of the return on investment provided by a self-service password reset solution for their users. Finally, Organizations can recognize these savings and eliminate the mundane, non-secure task of manually resetting other user's passwords.
Lastly, you can find many other features, including our promise to you, here. The best self-service Web-based Password Reset for Active Directory on the market is PeoplePassword. Contact an account manager today to learn more information or request an evaluation of our award-winning solution.